driSuit driSuit endurance Waterproof iPhone case Phone Case Review
driSuit driSuit endurance Waterproof iPhone case resources:
(will open in new window)
The driSuit waterproof iPhone case is option for those looking to keep their iPhone on them in the dirtiest conditions.  The case is marketed to be 100% waterpoof and shockproof.   We like this case becuase you can actually use the screen after it gets wet which was a huge drawback for other iPhone waterpoof cases on the market.    There is also room in the case to put your fishing license, credit cards, etc if needed so that you have it on you at all times.   We have tested this case to live up to all the marketing on our iPhone 4s.   
User reviews for
Avg. User Review (5 Stars):


Number of Reviews: 1
Email a friend about this reel.
Write an online review and share your thoughts with other's.

Best Waterproof Case Avail, 2012-05-02
Reviewer: Patt
I pre-ordered this case after hearing about it from a friend in the industry. My last waterproof case was such a misssion to get on and off. I had to use a small screw driver and such. What a pain in the ass! This case just snaps into place and is completely sealed. I have tested in a bunch of time by putting in in our baitwell to get some cool video of the bait and also taken it snorkeling. The iphone 4s video camera is actually quite good and almost comparable to my kodak that I carry with me too.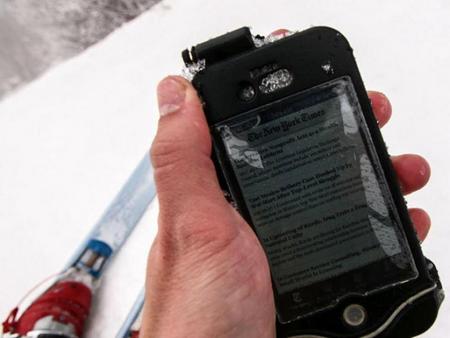 For more information, search driSuit driSuit endurance Waterproof iPhone case on Google